It's usually not thought about as a shower gift and I'm not really sure why. Every mother wants Mother's Jewelry. Even if she never says anything about it. There is a part of her that wants a trinket to wear all the time. Even when her babies are not with her. To show people that she is a mommy. It's almost like a wedding ring.
Shawna Lane Creations
makes the most beautiful custom hand stamped jewelry. You can ask her to make something completely custom to you. Or choose from the many beautiful designs she already has. She is local to me which is cool! I love supporting local businesses.
I already have 2 pieces of Mother's Jewelry. My sister-in-law has been wanting some since I've known her. So I chose to get a necklace from
Shawna
for my her.
My sister-in-law has 5 kids with a 6th on the way in June. With more to add after that I'm sure. So I wanted to pick something beautiful that could easily be added onto.
I totally love the way it turned out. It's very simple. Which is perfect for my SIL. It's also so beautiful. If you notice though our family is quite broke in the month of June. My SIL will have 3 children in June. I have one. My husband's birthday is in June and my SIL's is May 31st.
When I picked up the necklace from
Shawna
she said she really likes the way it hangs. She's only ever done 3 charms and beads at once. I have to agree with her. The 6 charms and beads look beautiful together.
She also does
Mother's Necklaces
where the charms have full names on them. I like the initials because you're never sure if a whole name with look right on the charm.
I really could go on about
Shawna's shop
forever. But instead I will bombard you with pictures of a few of my favorites.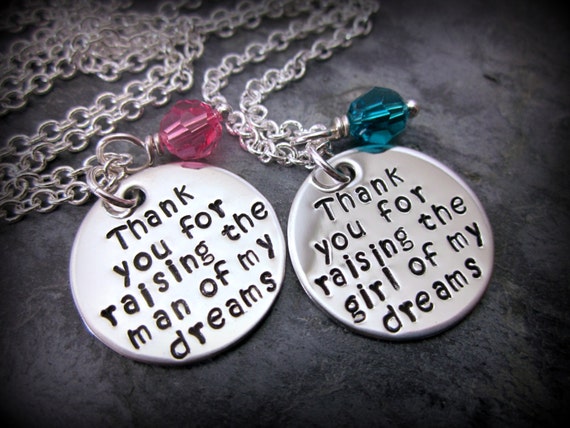 These are so perfect for mother-in-laws. I totally wish I would have seen these when I got married. I totally would have bought them.
You can't tell me there's a Grandma out there that wouldn't LOVE to have this. I'm totally gonna start telling the girls now that I want one of these one day. Maybe I will get it. hehe.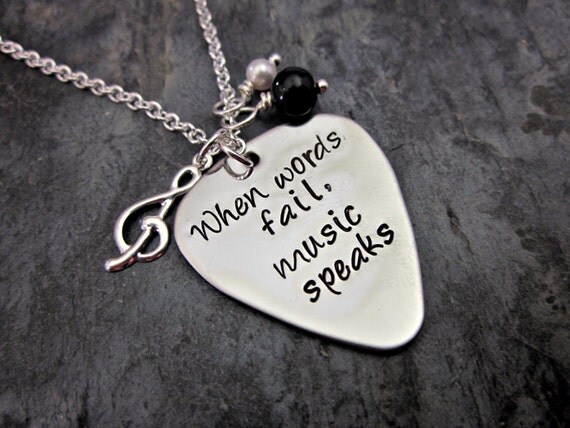 Music has always been a big part of my life. This necklace is just perfect. It couldn't be put any better.
I stopped at 3 or this post would have been forever long. You have to check out
Shawna Lane Creations
. It's all just so beautiful. Check out her
sold items
as well. She can custom make any of those things for you as well.